Dear Mr. Weatherman,
Can you please help me out?
I want it to be fall....now. I am tired of teeshirts, shorts, heat...ughh. I want layers, shirts and vests and sweaters and tights and all of that gorgeousness.
Here are some pictures to help convince you of the cuteness that is to come...
Soooo adorable! I've been lusting after these for AGES, they're so fab.
I LOVE THESE TIGHTS!
Parkrose Vintage
Crocheted cardigans and vests are stealing my heart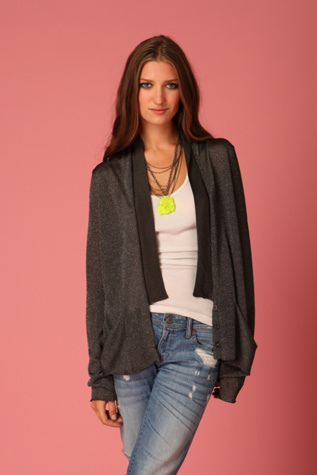 Free People
Love the layers! The colors here work so well, with the purple for a bit of color against the grays.
Stewart+Brown
I absolutely loovveee the way the layering was done here. The darker colors with splashes of red with both the hat and the tights looks fabulous and unique.
Thanks Mr. Weatherman!
xoxoxoxo